Shot Location:   N  38° 54.968'  W 105° 26.815'    Elevation:  8375'
Date and time of photograph(s):   7/12/2012  4:10 PM
Pan Directions  N => E => SE
Description:  This is the double tunnel that appears on the tourist brochure. The Pan was taken dead center of the road so that both shafts are visible. The reverse is also exactly in the center of the road. The detail is a 180° from between the two tunnels.
REVERSE: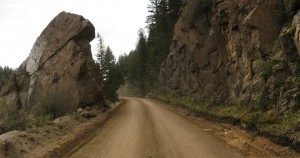 DETAIL01: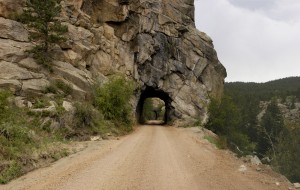 DETAIL02: